Annual Maintenance Service
In the event that a fault occurs, technicians will be sent out at the highest priority to restore operation.
Periodic inspection is performed to ensure proper accuracy of measuring instruments, as well as for the maintenance and management of various functions.
Maintenance costs can be budgeted in advance, thus preventing unexpected expenses from being incurred during maintenance work.
△ … Included with optional agreement
─ … Not included or available separately
Available Agreements
Annual Maintenance Agreement
Full Support Plan
Annual Maintenance Agreement/Standard
Standard Plan
Annual Maintenance Agreement/Instrument Unit Only
Light Plan
Annual Maintenance Agreement/Instrument Unit Only
In-line Service (Spot Service)
Annual Maintenance Agreement/Standard
Exclusively for surface roughness/contour/roundness measuring machines
SR Plan
Accuracy Inspection
◎
◎
─
─
◎
Issue Calibration Documentation
◎
◎
─
─
◎
Servicing/Maintenance
◎
◎
◎
◎
◎
Replace Consumables
◎
◎
○
○
◎
Inspect/Replace Maintenance Parts
◎
Up to 300,000 yen
◎
Up to 200,000 yen
◎
Up to 50,000 yen
─
◎
Up to 100,000 yen
On-site Visit Fees
◎
◎
◎
─
◎
Repair Fees
◎
◎
◎
◎
◎
Monitoring Service
◎
△
─
─
△
Supplied Auxiliary Equipment Maintenance
◎
△
─
─
△
Instruction Manual
(Basic Training)
△
△
△
─
─
After-hours Maintenance Support
△
─
─
△
─
With year-round maintenance, "accurate measuring instruments" can be used at any time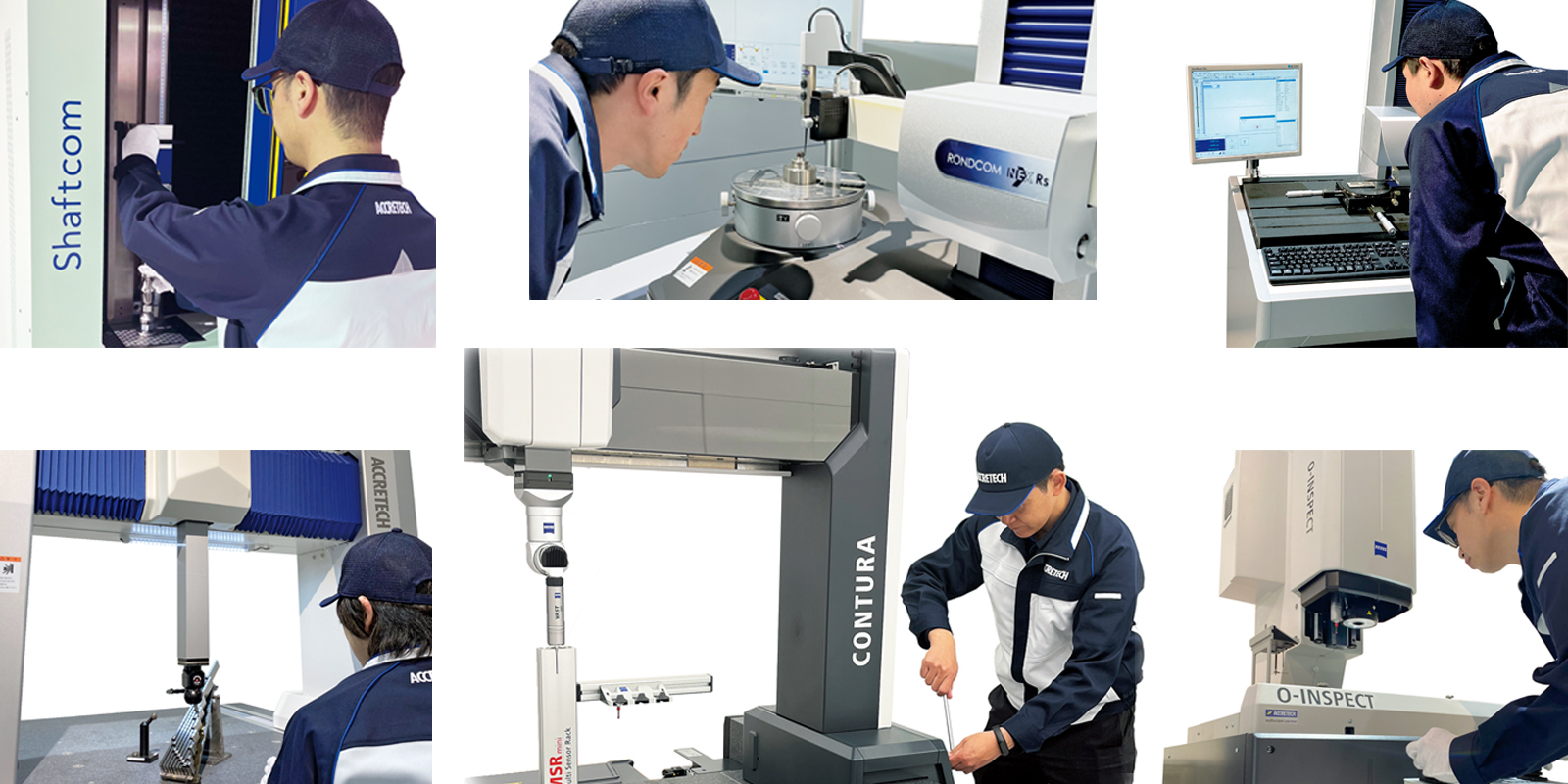 For inquiries regarding operational support services, please contact your nearest service center.
* We only provide service within Japan