In providing high-performance, high-quality products to customers, the Tokyo Seimitsu Group views all suppliers that provide the necessary materials, parts, and services as important partners. Each supplier, acting autonomously as a responsible company that meets the needs of the international community while collaborating with our Group, builds a strong value chain and engages in high-value-added manufacturing.
The Tokyo Seimitsu Group considers its employees as its assets, and aims to achieve sustainable growth for the company together with employees.
Co-creation of Value with Society
To overcome challenges with all stakeholders and build a sustainable future together, it is vital that we take a forward-looking approach to fulfilling our social responsibilities throughout the supply chain, in terms of not only safety and quality but also human rights and labor, occupational safety and health, the environment, ethics, and information security, fully complying with laws and social norms. Each supplier, acting autonomously as a responsible company that meets the needs of the international community while collaborating with our Group, builds a strong value chain and engages in high-value-added manufacturing.
Relationships with Our Customers
Initiative for Quality Control
Tosei Engineering's customers are mainly manufacturing companies, and we believe that the value we provide enhances our "customer's productivity" and the "precision and reliability of products manufactured by customers."
We always keep in mind our responsibility in providing reliable high quality and services so that customers can improve their social status and maintain profitability, and work toward "maintaining and improving product quality," "providing a highly functional global support network" and "ensuring customer satisfaction and trust in our product and services."
Quality Management System
Our three sites, Kandatsu Plant, Nagoya Plant and Niigata Plant, have acquired ISO9001 certification.
We are implementing initiatives for comprehensive quality control to provide customers with safe, reliable, and high-quality services.
Initiative for Ensuring Customer Satisfaction
Highly Functional Global Support Network
Our customer support aims to achieve "No. 1 customer satisfaction," and to this end, we focus on sending the required technicians and components, whenever and wherever, as quick as possible, so that customers can use our products in the best condition as long as possible.
Customer support engineers are standing by at 10 support bases overseas and 13 support centers within Japan.
Relationship with Suppliers
Basic Policy for Procurement
Tosei Engineering considers all our suppliers providing the materials, parts and services required for providing high-performance, high-quality products to customers, as important partners.
Each supplier, acting autonomously as a responsible company that meets the needs of the international community while collaborating with Tosei Engineering, builds the overall supply chain as a strong value chain and engages in high-value-added manufacturing.
Request for Cooperation in Procurement
Tosei Engineering requests the cooperation of all suppliers for its procurement requirements.
Tosei Engineering plans to eliminate all parts and components containing raw materials using conflict minerals*. To this end, all suppliers are requested to ensure cooperation in fact-finding and other studies on supply chain risks related to conflict minerals.
*
Conflict minerals: Refer to specific minerals and their derivatives mined in the Democratic Republic of the Congo and surrounding regions. Such mining activities have been identified as violating human rights such as the use of child labor and forced labor, as well as financing conflicts.
Audits and Improvements of Quality and Environment Management System
Tosei Engineering only trades with suppliers that we have assessed as having acquired ISO9001 and ISO14001 certification, or that operates compliant internal control systems. Those systems must be trustworthy, or alternatively suppliers must ensure that improvements and enhancements are implemented in accordance with instructions issued by the Procurement Department.
Every effort is being made to make improvements to the quality and environmental management of supply chains. Every year, several companies are audited and advised to make improvements or other changes, and if defects are found in procured parts, Tosei Engineering works with the supplier to take corrective action for the cause in their production processes, and assess the feasibility of preventive measures.
Relationship with Employees
Employment and Human Resources Training
Initiatives for the Promotion of Women's Participation and Advancement
To create a workplace environment that enables each and every employee to reach their full potential, Tosei Engineering ensures that workplaces are designed to be easy to work in for women as part of its diversity initiatives, while also promoting the employment of women. Systems such as childcare leave and reduced working hours for childcare have been put in place to provide a flexible approach catering to each individual's personal circumstances.
Action Plans for Act on the Promotion of Women's Active Engagement in Professional Life/Act on Advancement of Measures to Support Raising Next-Generation Children

April 1, 2021 to March 31, 2026

Target 1: Increase the percentage of female regular employee hires to 20% or more (to be achieved by FY2025)
Target 2: Increase the percentage of female regular employees to 10% or more (to be achieved by FY2025)

3. Details of initiatives and implementation period

From April 2021, we will engage in the following initiatives in sequence
(Initiatives will be changed/added as necessary, based on progress and on measured effects every fiscal year)

(1) Focus on recruitment activities to expand recruitment of women

Setting of policies and targets to increase the hiring ratio for women

Active public relations aimed at job seekers

Increase in points of contact between female employees and female job seekers

(2) Raise awareness within the Company to encourage active participation by female employees, and provide support for female employees

Awareness-raising for managers regarding training for female subordinates

Implementation of training for female employees to foster awareness of own career building

Provision of opportunities for networking among female employees

(3) Create comfortable workplace environments for all employees

Awareness-raising for managers regarding work-life balance and diversity management

Implementation of education to prevent harassment (maternity harassment, sexual harassment, etc.)
Disclosure of Information Related to Women's Participation
Ratio of average years of service,
female employees vs male employees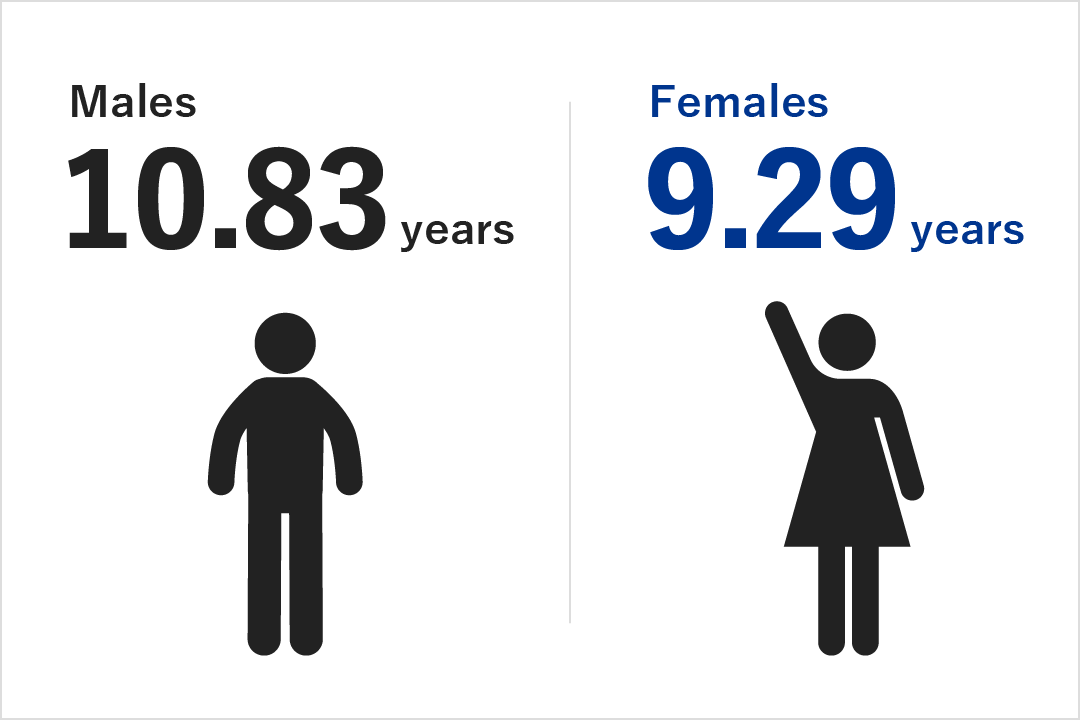 Percentage of
annual paid leave taken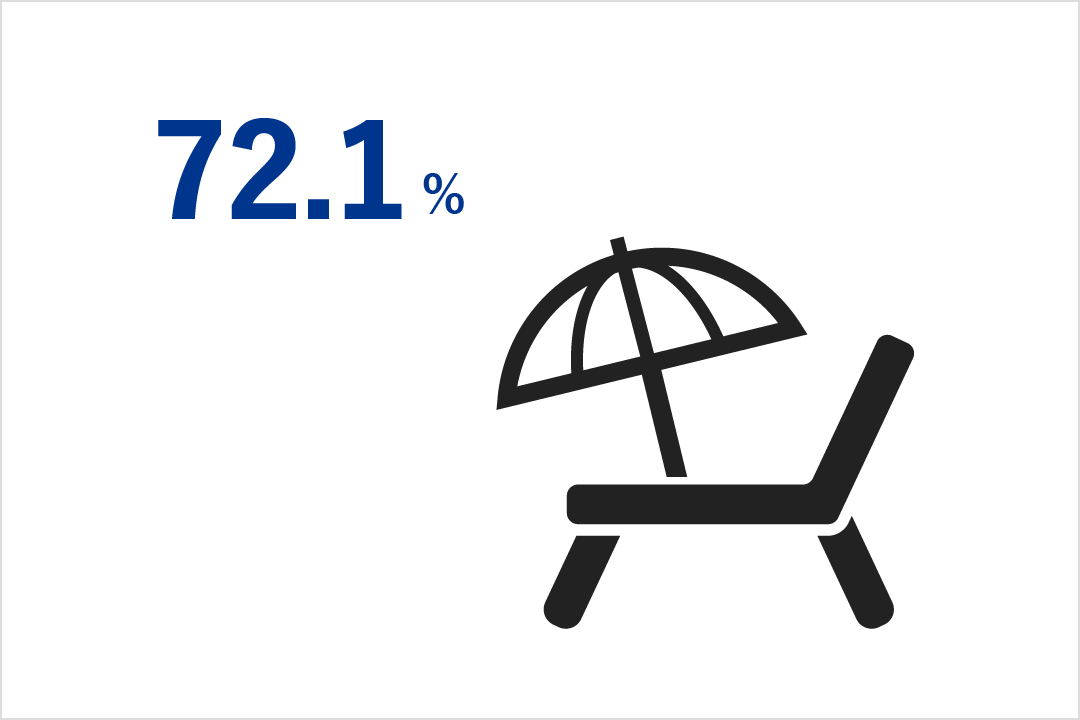 Percentage of
female employees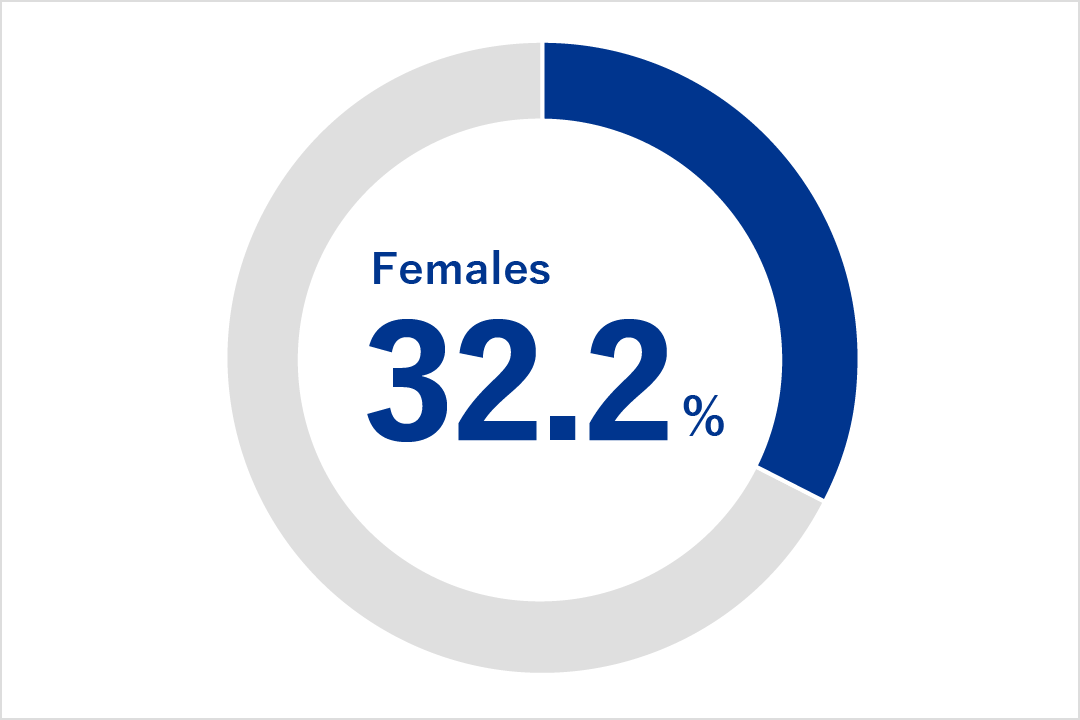 Discrepancy in male and female wages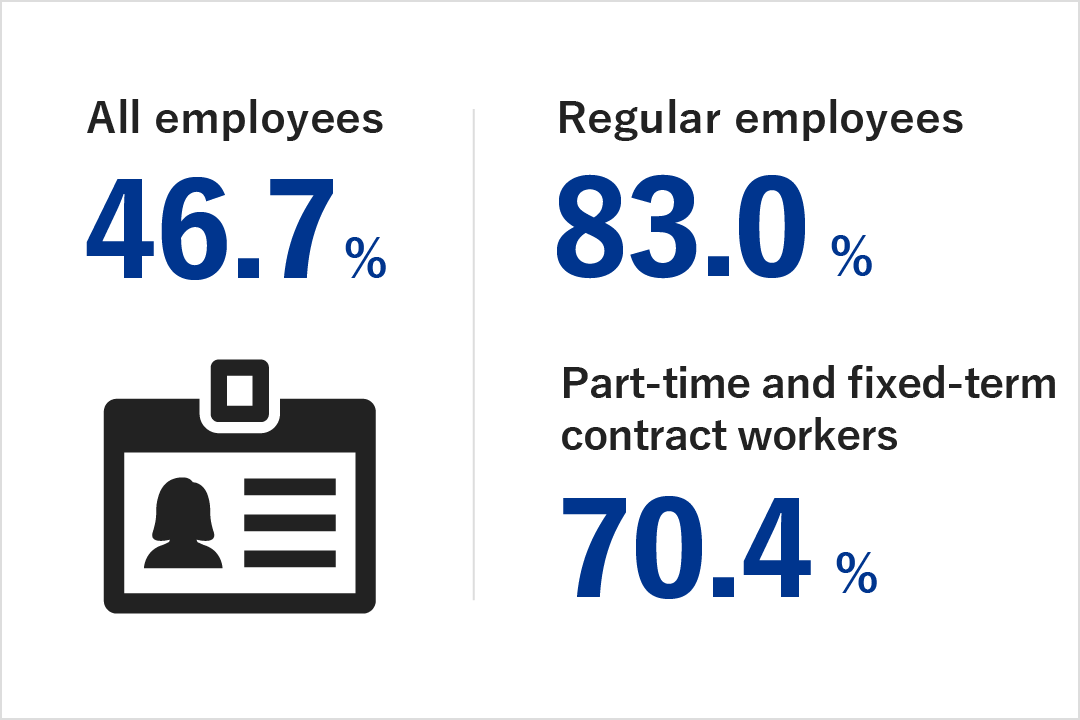 *
Male/female wages discrepancy indicates the ratio of female wages compared to male wages.
There is minimal discrepancy between males and females with the same qualifications, and these figures indicate the discrepancy by employee makeup by qualification type.
Recruitment of Global Human Resources
Recruitment of foreign national employees is conducted proactively in Japan and overseas.
Additionally, Japanese employees including new graduates and mid-career hires are recruited based on their ability to adapt to and learn different cultures.
Initiatives for Work-life Balance
Reduction in Working Hours
The annual prescribed working hours at Tosei Engineering for fiscal 2022 was 1,861.38 hours (122 days off in FY2022).
Various policies are being implemented with the aim of achieving the optimum balance between work and daily life, including reducing the total annual working hours by adjusting the amount of hours of overtime and days of leave.
Our own childcare leave system, reduced working hours system and nursing care leave system have been designed that exceed those required by law to support employees' childcare and nursing care. These systems are not only available for regular employees, but also non-regular workers.
Systems are in place that provides up to one-and-a-half years of long-term sick or injury leave in the event of illness or injury, giving employees peace of mind when receiving treatment.
An extensive membership-based welfare benefits service is available to provide a wide range of services that meet the diverse needs and lifestyles of employees.
Corporate contacts have also been concluded with service companies operating membership-based hotels, allowing employees to use accommodation facilities at low rates as part of the extensive support available for employee leisure.
Education and Skills Development
Skills Development Policy
Tosei Engineering provides new employee training as well as internal training at each stage of employee growth, with the aim of enhancing employee training and improving organizational capabilities. Skills development generally aims to nurture "people able to think for themselves and work by themselves" that encourages personal development on a day-to-day basis at workplaces, such that employees are able to make any necessary adjustments to their own missions and perspectives if their circumstances change.
Various Training Programs
From initial training when new employees enter the company through to lifelong learning, Tosei Engineering has developed a range of training programs designed to allow employees to hone their skills. In addition to group training and on-site training for manufacturing, an e-learning system was introduced from fiscal 2016 to provide employees access to a highly convenient training system.
Basic Policy for Occupational Health and Safety
Ensuring that "Employees are physically and mentally healthy" is of the utmost priority for Tosei Engineering as it aims to create a vibrant workplace where employees can work with peace of mind, and to this end, implements a range of activities related to occupational health, safety and disaster prevention.
Stress level checks and group analysis of workplace trends began from fiscal 2016 to ensure employees are physically and mentally healthy, and that workplaces are safe and lively.
Promoting Internal Safety and Health
Safety and Health Committee Activities
A Safety and Health Committee has been established at each plant, comprising a Safe Operation Subcommittee, Fire Prevention Subcommittee, Safe Driving Subcommittee, and Environmental Subcommittee.
Additional subcommittees covering individual operations have also been established under these subcommittees to implement finely tuned activities, including a monthly Safety and Health Committee report from each subcommittee, annual internal audits and a range of other proactive actions.
Initiatives for Creating a Lively Workplace
A healthy and lively workplace for all employees is essential for boosting motivation throughout the workplace.
Various initiatives are implemented to help reduce stress and assist with employee health.
Relationship with Local Communities
Sports Promotion Activities
The Kandatsu Plant parking area is opened up every weekend and public holiday and made available for users of the nearby Kandatsu Baseball Field.
Tosei Engineering is also planning to coordinate with the Tsuchiura City Office with cooperative efforts for promoting sports and relaxation activities.
Activities for Local Employment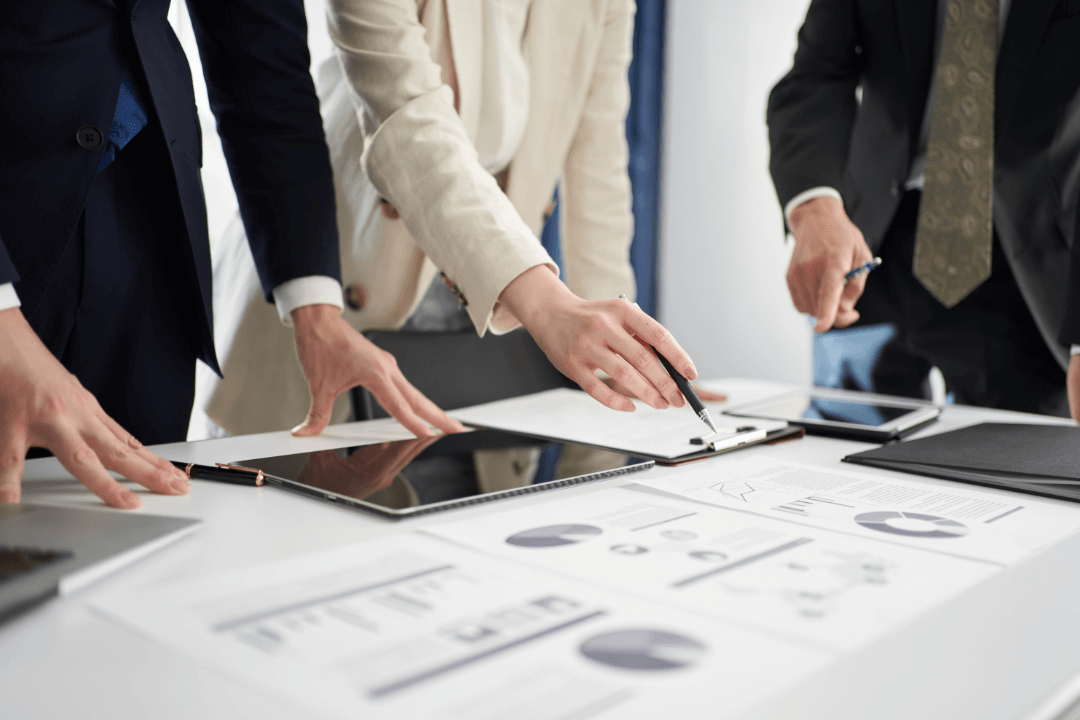 There is a focus on local employment at each plant with the aim of maintaining its position as a company deeply rooted with local communities.
Tosei Engineering is designing workplaces to ensure peace of mind for all employees, which will also help strengthen the economies of local communities.
Percentage of employees with a commuting time under 30 minutes
Tsuchiura Head Office and Plant, Kandatsu Plant
Nagoya Plant
Niigata Plant
Tsuchiura Head Office and Plant, Kandatsu Plant
Nagoya Plant
Niigata Plant